For almost 800 years, Notre-Dame de Paris has stood as one of the most renown and beautiful examples of medieval gothic architecture in the world. From its famous flying buttresses to its imposing west end towers and ascending central spire, this famous...
read more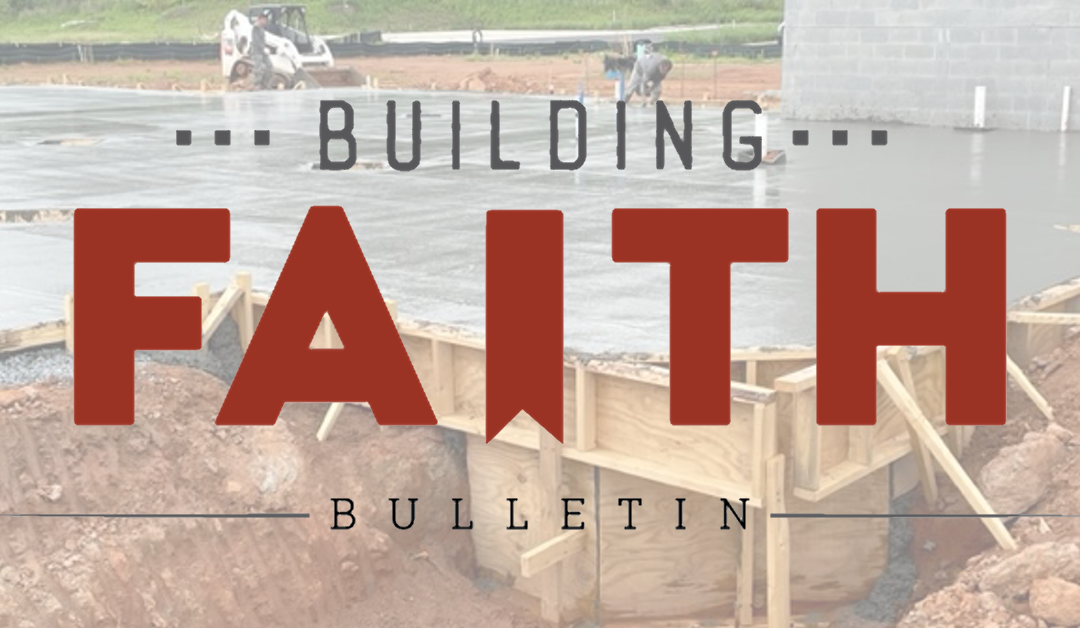 All other ground is sinking sand...The slab of the atrium/classroom section of our building has been poured, and the sanctuary foundation will be poured soon. We all know how absolutely essential a solid foundation is to the strength, integrity, and sustainable life...
read more
No Results Found
The page you requested could not be found. Try refining your search, or use the navigation above to locate the post.
DESIGN
CLICK ON IMAGES FOR EXPANDED VIEWS.
---
Join us in the mission to build a house of worship and ministry that will serve God's people for generations to come. Click on the button below and designate your gift to "Building Faith."