March of 2022 marked the 25th anniversary of Faith Community Church. As we celebrate God's immeasurable kindess to us over the last 25 years, we are also looking to the future with great hope and excitement. After several years of planning, we are quickly approaching...
read more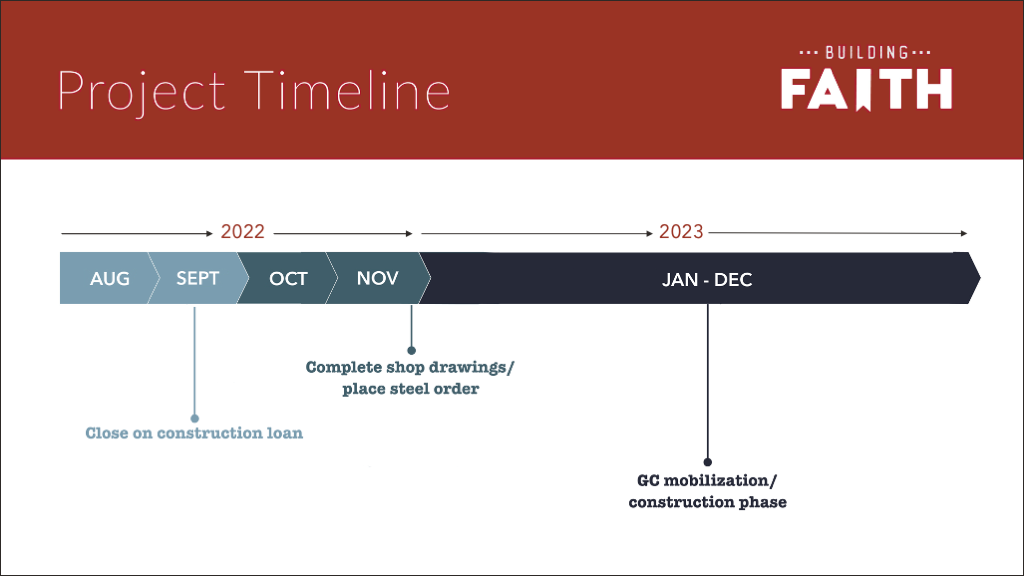 With the closing of the construction loan in our sights, it seems appropriate to produce a revised project timeline that reflects where we actually are and what we can expect in the coming months. There are a few key milestones that, once reached, will set the...
read more
No Results Found
The page you requested could not be found. Try refining your search, or use the navigation above to locate the post.
DESIGN
CLICK ON IMAGES FOR EXPANDED VIEWS.
---
Join us in the mission to build a house of worship and ministry that will serve God's people for generations to come. Click on the button below and designate your gift to "Building Faith."